Dragons Of The North – 20th Anniversary Show
2016 marks the 20th anniversary of the release of "Dragons Of The North". Einherjer will celebrate this event with some very exclusive shows based on their debut album.
"We're proud to do this show at Karmøygeddon 2016. A very natural choice, considering Karmøy is the place where it all started! Re-visiting this material after so many years has been really inspiring for us and we can't wait to bring this to the stage!"
Photo by Steinar Sortland
First festival for 2016 confirmed!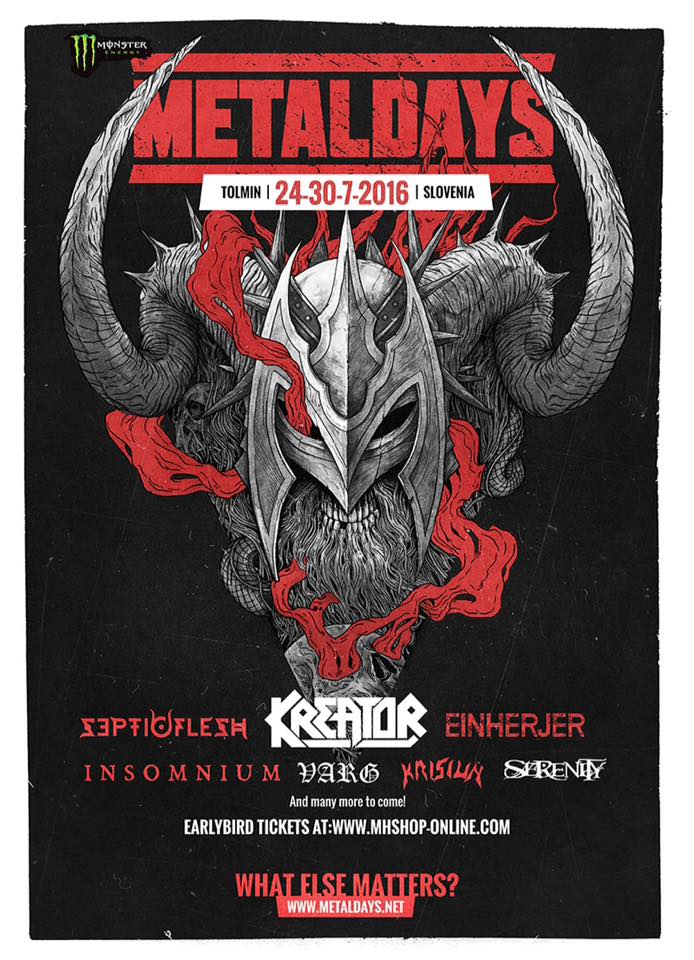 Midgardsblot is a brand new Norwegian festival, taking place near the viking graves in Borre, Vestfold. The festival is bound to be a special experience, and takes place August 20-22. Don´t miss this chance to see Einherjer in a truly epic setting!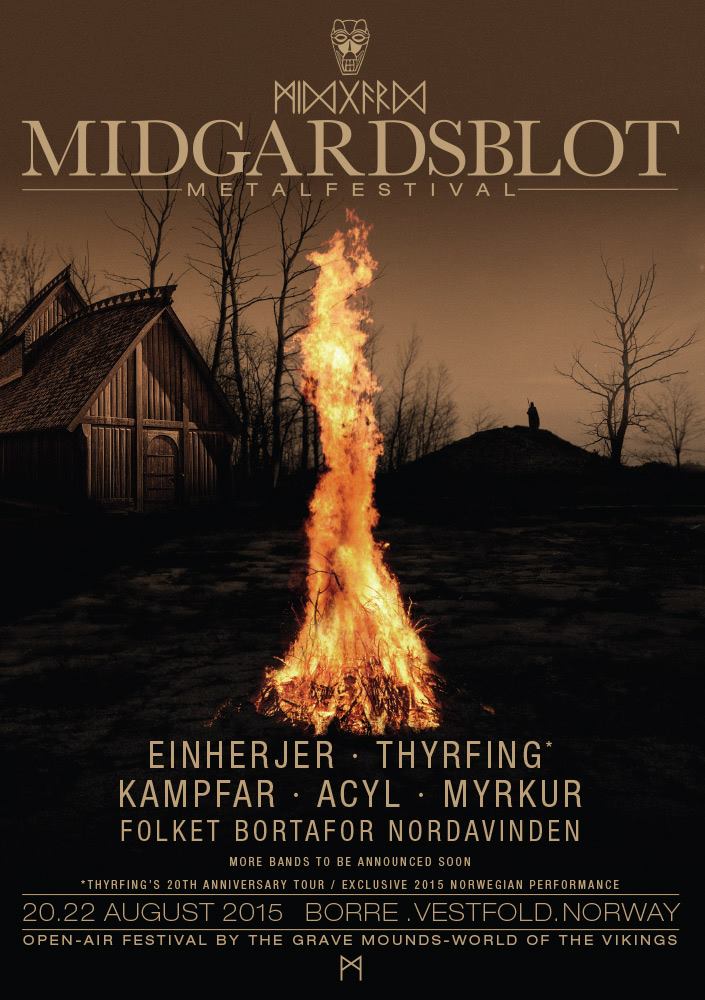 We have some very limited and very exclusive shirts printed just for the 70 000 Tons of Metal cruise next week. If you're going, make sure to get one…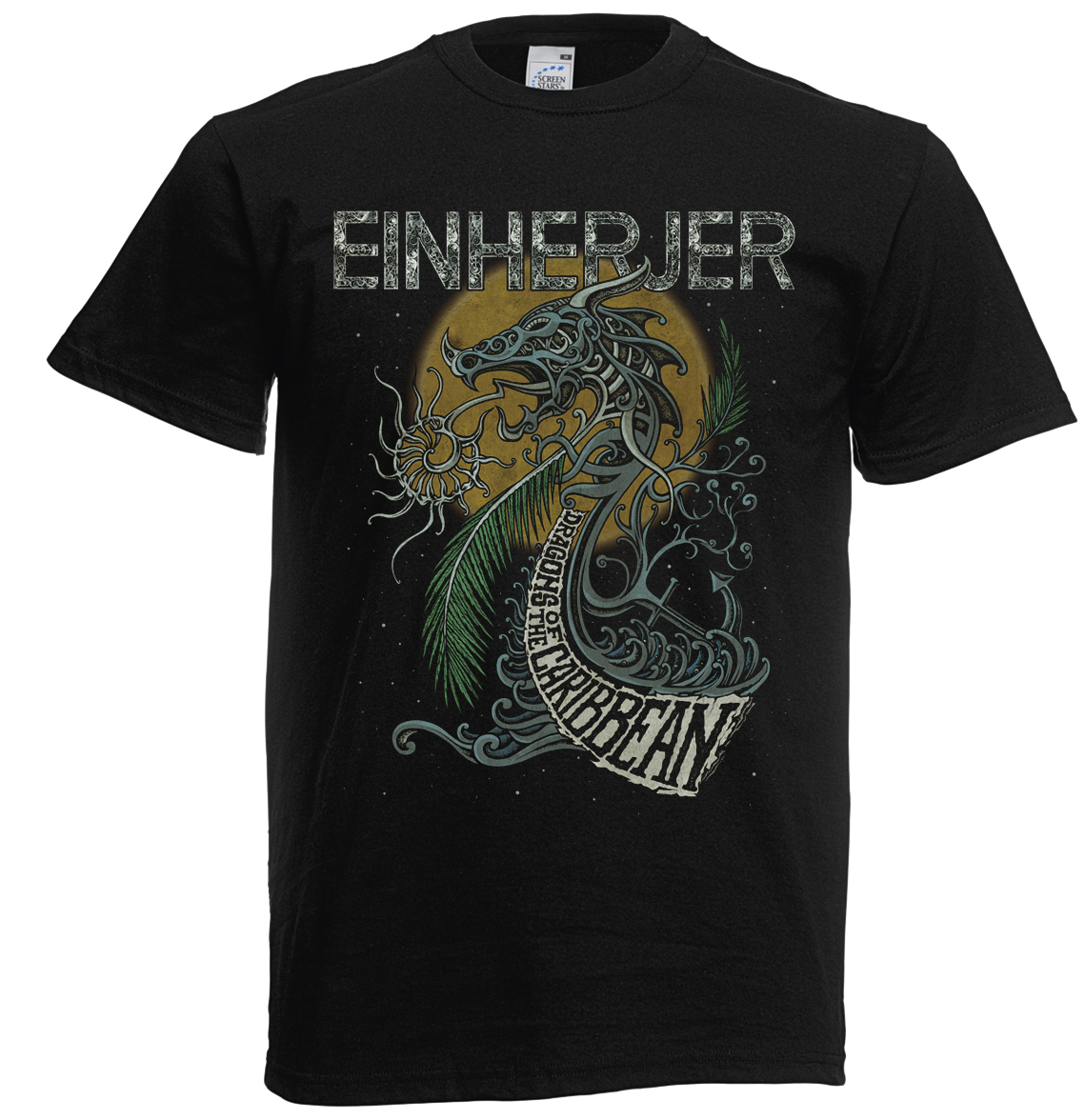 Norwegian Viking metal trio, EINHERJER, will unleash the battle-ready fruitions of their epically infectious Av Oss, For Oss full-length to North American ears next month. The band's sixth full-length was written and produced by the band, recorded at guitarist/bassist/vocalist Frode Glesnes's own Studio Borealis and mixed by Matt Hyde (Hatebreed, Slayer, Children Of Bodom, Monster Magnet et al). Released on European shores earlier this year, the offering delivers eight elaborately executed war hymns that are at once vicious, gallant and treacherously catchy.
In celebration of its official stateside release, today Noisey waves their Viking flag to the heroic gallop of fifth movement, "Nord Og Ner" noting, "the Norwegian trio takes a darker, more abrasive approach than that of cheeseball troll-chasers like Korpiklaani or Finntroll, tempering their jaunty traditional folk melodies and full-voiced Viking choruses with seething black metal aggression. Drawing upon stories from Norse mythology and holding tight to the blackened chords of old, Av Oss, For Oss, does its forefathers proud."
Adds the band: "The Vikings courage and boldness have inspired us to never compromise our vision: A vision that is a unique, self-made, original and modern interpretation of our mighty Nordic heritage. EINHERJER have never used their banner to spread cowardly and ignorant propaganda. We never seek entry in the un-culture extremists taint our ancestors with. We wish to give people in all countries knowledge to what we feel is a mysterious and fascinating culture that can be shared and enjoyed by many. Our history rings with the same sound and side by side with other cultures worldwide. From the age of the Egyptian pharaohs, the splendor of the Roman Empire, the genius of the Inka, the bastions of Constantinople, the wonders of the east, the honor of the Samurai and the Greek philosophers. Our heritage is a world heritage. And we strive to renew ourselves. We strive to retell our story in a new way. With a new sound. But with the same spirit that has followed EINHERJER since the beginning. In the wake of Norrøn, we once again tread a new path. The new album Av Oss, For Oss will help us bring our vision and our heritage even further!"